Who Qualifies?
A minister, missionary, Certified Christian Educator, Certified Musician Associate, Commissioned Lay Pastor, and/or spouse.

One must have served the Presbyterian Church (U.S.A.) in a "called" position for 15 years or more to apply for residency at MVGH. Applications may be submitted for review after reaching the age of 62. (please click the link "Eligibility and Admission Criteria")

Qualified applicants are welcome to move on campus at age 65.
How to Apply
Contact Monte Vista Grove Homes (MVGH) office at (626) 796-6135 ext 112 or email nlain@mvgh.org and request an application and service record or click here to view application.
Complete and return the application along with your service record. Please click here for the Service Record form.

We will confirm your years of service with the Board of Pensions and submit your application to our Resident Relations Committee and Board of Trustees for approval. We will notify you of the Board's action.
If you are ready to move within the next couple of years, you will need to start the process soon by planning to visit MVGH and touring available apartments. If you are planning further into the future, we will put you on our waiting list and contact you by mail each year to obtain an update on your retirement plans.
Contact us at (626) 796-6135 ext. 112 or email nlain@mvgh.org for more information.
The Hearth - Assisted Living

Those who need a more supportive setting may choose to live in "The Hearth", a beautifully appointed assisted living unit. Amenities include a personally furnished, private room with bath, located close to the dining room and campus activities.
All rooms have air conditioning with independent temperature controls. These units are clustered around a central living room with a fireplace and overlook a beautifully landscaped courtyard.

A thoughtful and concerned staff provides housekeeping, medication supervision, whirlpool baths and other personal assistance to allow residents to live as independently and comfortably as possible.

An Activity Program offers a variety of classes, events and outings.
The Hearth is open to the community and offers two types of high quality care:
Short Term Respite Care
Assistance is provided for recuperation from surgery, illness, or caregiver relief. Furnishings are provided at no extra cost.
Long Term Housing
Make The Hearth your home. Comfortable accommodations with compassionate assistance as needed. You are free to bring your own furniture and personalize your room.
The Hearth is open to both MVGH residents and the general community regardless of religious affiliation.
Contact us at (626) 796-6135 ext. 414 or nmandic@mvgh.org for more information.
The Ranch House
Memory Care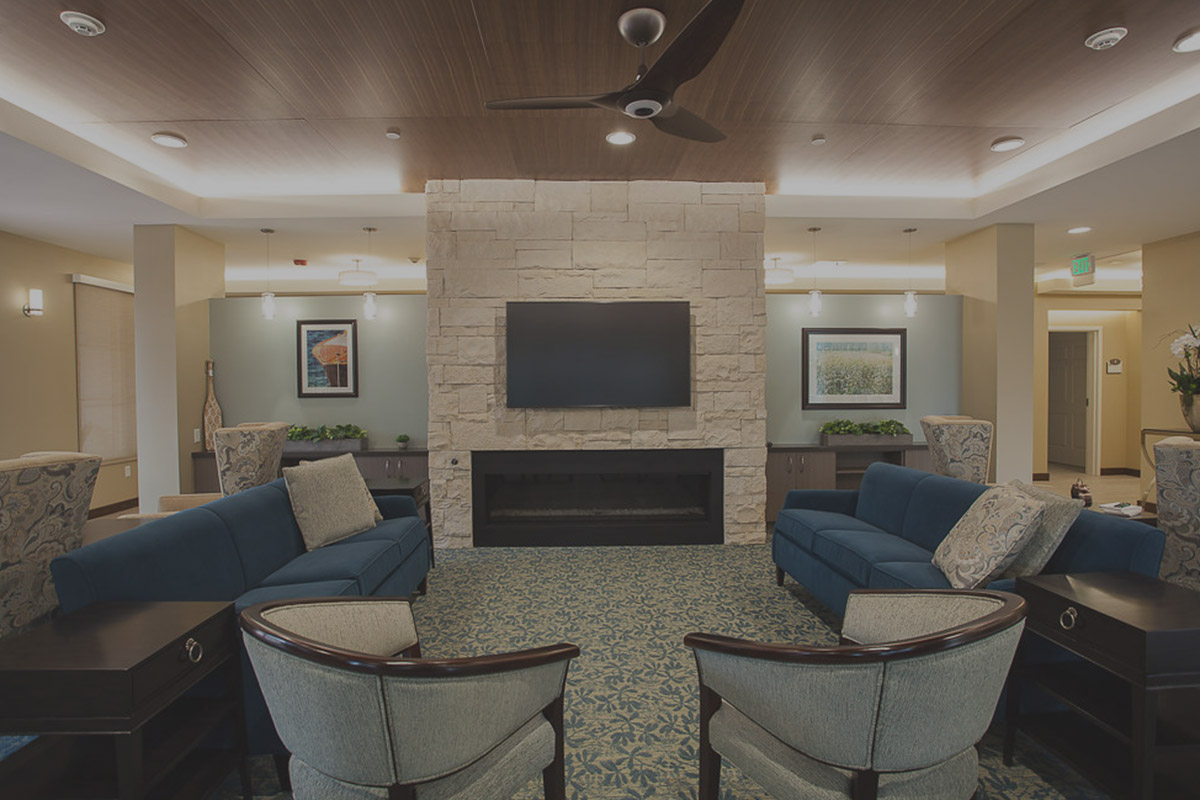 "The Ranch House" is an assisted living level of care specifically designed for older adults with dementia.

Design
The Ranch House is designed to replicate a typical home with a Great Room, library, kitchen and secured outdoor area which allows residents to be independent and safe. The Ranch House has seven private bedrooms and baths, in addition to three smaller, private bedrooms with semi-private baths and a shared sitting area. The outdoor garden area is independently accessible by residents and secure. Rooms are available fully furnished or families are welcome to customize the space with personal belongings.

Staffing
There is no less than one Care Partner for every five residents on each shift (24hrs/day) to provide assistance with various activities of daily living such as bathing, dressing and medication management. Depending on the needs of the residents and activities planned, there may be additional Care Partners scheduled. In addition, we have a full time Life Engagement Team Member, Housekeeper and a part time Campus Nurse/RN. The Health Center (skilled nursing facility) is located a few steps away and is available for additional support. All staff receive regular training on a variety of care giving topics including: dementia, nutrition, medication, and psycho-social needs.

Programs
Our memory care program is designed to meet the current needs of the residents living in The Ranch House. The Care Partners are trained to allow residents, as much as they are able and willing, to participate in normal, everyday activities like, laundry, assisting with meals and gardening. Our full time Life Engagement Team Member has a spectrum of activities to address needs and interests for those with dementia ranging from early to late stage. The main emphasis in Life Engagement is to meet the residents where they are at and focus on what the residents can still do instead of what they are no longer be able to do. An average day in The Ranch House might look like this:
8:00AM Breakfast and News Headlines
9:30AM Morning Chores
10:00AM Morning Snack
10:30AM Exercise and Sing-a-long
12:00PM Lunch
1:00PM Movie "Singin' in the Rain"
2:00PM Healthy Snack- mixed fruit cup
2:30PM Patio Exercise
3:30PM Sensory Puzzles
4:00PM Meditation and Aromatherapy
5:00PM Dinner
6:00PM Evening stroll in the garden

Examples of Included Services
Medication Management

24-hour Certified Nursing Assistant Oversight

Emergency pendant and pull cord systems

3 family style meals a day in the Great Room

Meal tray service during illnesses

Phone/internet access

Cable TV service

Assistance with dressing and personal hygiene

Daily Housekeeping

Special Activity program

Guided access to all other campus events & programs

Optional Services

On-site beauty salon

On-site Dentist

On-site Podiatrist

On-site Audiologist

On-site Optometrist/Opthamologist

On-site Physical, Occupational, Speech and Massage Therapy

Transportation to personal appointments including doctor visits
Please contact Meagan Swan, Assistant Administrator, for more information.
Email: mswan@mvgh.org
Phone: (626) 796-6135, ext. 417

Health Center
Skilled Nursing Facility

An integral part of Monte Vista Grove Homes is the licensed Health Center, a Medicare certified skilled nursing facility where twenty-four hour nursing care is provided. The high ratio of staff to residents provides high quality personal care for each resident.

The Health Center offers a staff physician who holds regular consultations, a full-time Activities Director who organizes functions especially designed for Health Center residents, personalized menu choices, and an active volunteer support group assisting residents with their personal needs.

Private and semiprivate rooms — attractively furnished and air-conditioned with bath and patio.

The Health Center is open to both MVGH residents and the general community regardless of religious affiliation. We accept private pay and Medicare. Contact Eden Conora, Director of Nursing at (626) 792-2712 or econora@mvgh.org for more information
The MVGH Wellness Center is a flexible indoor/outdoor space, accessible to a wide range of physical abilities, to promote holistic wellness and aging in place. Residents are welcome to drop in any time to work out independently at their own pace, or take advantage of our scheduled programming and group classes:
Group Exercise Classes

Cardio & Strength Equipment

Fitness Consultations

Personal Training

Physical & Occupational Therapy
Massage Therapy
For more information, please contact Katie Hamrick at (626) 796-6135, ext. 510 or by email at khamrick@mvgh.org.